Chocolate Almond Dream Smoothie Face Pack - Luxury Edition
Rs.

650
Rs.

650
( % Off )
Ingredients : Cocoa Powder, Arabica Coffee, Almond Flour, Banana Powder, Coconut Milk, Yoghurt Powder, Orange Peel
Use with : Milk or warm plain water
Check availability at:
* For Indian Pincodes only
Chocolate Almond Dream Smoothie Face Pack
Luxury Edition!
Instructions:
Wash your face with hot water - this will open up the pores.

Take a couple of spoonfuls of your 7-ingredient Face Smoothie into a clean bowl.
Add milk or warm plain water to make a paste - the texture should be that of a smoothie - not too thick and not too runny.
Apply a thin layer on your face using clean fingers, or use a face pack brush. Do not use a sponge applicator - wet sponges could breed all kinds of bacteria. Let's not go there!

Let your face air dry. Read a nice book, watch the clouds, or listen to Zakhir Hussain's tabla.

Now scrub your face clean with warm (not hot) water, and then splash it with a bit of cold water to seal up the pores.
Follow with a light moisturizer if needed.

That's it! You're done. Go win the world.

We recommend using a Face Smoothie initially twice a week, until your skin woes are resolved, and then once every week to keep the good stuff going!

Ingredients:
Theobroma Cacao (Cocoa) Powder, Coffea Arabica (Coffee) Beans, Prunus Amygdalus Dulcis (Sweet Almond) Flour, Musa Sapientum (Banana), Cocos Nucifera (Coconut) Extract, Yoghurt Powder, Citrus Sinensis (Orange) Peel Powder

Shelf life:
6 months from date of handcrafting
Cocoa Powder
Packed with antioxidants that help repair skin cells and neutralize harmful free radicals
Real Cocoa powder contains more than 300 compounds, many of which have a positive effect on your brain chemistry
Leaves your skin deliciously soft and glowing
Smells of chocolate… need we say more?
Arabica Coffee Beans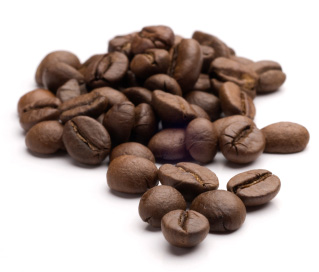 Provides an effective alternative to sugar as an exfoliating agent
Extra fine Turkish grind is gentle on chapped skin
Leaves your skin deliciously soft and glowing
Energizing aroma wakes up all senses
Almond Flour
Rich in vitamin E, selenium and monounsaturated fat

Has protective antioxidant properties

Slightly abrasive texture helps scrub away dead skin gently

Emmollient properties prevent drying out of skin
Banana Powder
Rich in potassium that hydrates and moisturizes dehydrated skin

Contains amino acid that nourishes your skin by strengthening skin tissue and helps maintain skin elasticity

Source of vitamin C that helps produce collagen that gives your skin a healthy and plump appearance

Provides skin-friendly vitamin A that helps combat free radicals and smoothens out ageing skin
Coconut Milk Extract
Rich in vitamins C, E, B1, B3, B5 and B6 as well as iron, selenium, calcium, iron, magnesium and phosphorus

Prevents wrinkles, sagging skin and age spots, thus slowing down the ageing process

Has soothing and moisturizing properties that promote healthy and glowing skin

Improves skin elasticity due to its copper and vitamin C content
Yoghurt Powder
Contains lactic acid that dissolves dead skin cells

Provides gentle exfoliation to create a natural glow and prevent breakouts

Diminishes appearance of lines and wrinkles

Helps rejuvenate and soften skin after excessive sun exposure
Orange Peel
Rich in vitamin C, which protects skin from free radical damage
Reduces acne and promotes healthy, glowing skin
Contains potassium that helps preserve moisture in skin
Has magnesium that prevents oxidative stress in skin cells, resulting in youthful skin
Note:
Use within 6 months of date of handcrafting.
Allow at least 2-3 weeks of use (without using too much of chemical based face product) before skin starts improving.
We do not use chemical preservatives in our skin treats.
Photo credit: worldinabox