Rose Almond Smoothie Face Pack - Glowing Skin
Rs.

550
Rs.

550
( % Off )
Ingredients : Multani Mitti, Almond Flour, Coconut Milk, Rose Petals, Licorice Root, Turmeric, Yoghurt Powder
Use with : Rosewater or warm plain water
Check availability at:
* For Indian Pincodes only
Rose Almond Smoothie Face Pack
For that Glowing Skin!
Instructions:
Wash your face with hot water - this will open up the pores.

Take a couple of spoonfuls of your 7-ingredient Face Smoothie into a clean bowl.
Add rosewater or warm plain water to make a paste - the texture should be that of a smoothie - not too thick and not too runny.
Apply a thin layer on your face using clean fingers, or use a face pack brush. Do not use a sponge applicator - wet sponges could breed all kinds of bacteria. Let's not go there!

Let your face air dry. Read a nice book, watch the clouds, or listen to Zakhir Hussain's tabla.

Now scrub your face clean with warm (not hot) water, and then splash it with a bit of cold water to seal up the pores.
Follow with a light moisturizer if needed.

That's it! You're done. Go win the world.

We recommend using this Face Smoothie once every week to keep the good stuff going!

Ingredients:
Solum Fullonum (Fuller's Earth or Multani Mitti), Prunus Amygdalus Dulcis (Sweet Almond) Flour, Cocos Nucifera (Coconut) Extract, Rosa Centifolia (Rose) Petal Powder, Glycyrrhiza Glabra (Licorice) Root Extract, Curcuma Longa (Turmeric) Root Powder, Yoghurt Powder

Shelf life:
6 months from date of handcrafting
Fuller's Earth (Multani Mitti)
Removes excess oil from oily skin
Helps unclogs skin pores
Balances the natural pH level of skin
Improves skin elasticity to help tighten and keep skin smooth and young
Almond Flour
Rich in vitamin E, selenium and monounsaturated fat

Has protective antioxidant properties

Slightly abrasive texture helps scrub away dead skin gently

Emmollient properties prevent drying out of skin
Coconut Milk Extract
Rich in vitamins C, E, B1, B3, B5 and B6 as well as iron, selenium, calcium, iron, magnesium and phosphorus
Prevents wrinkles, sagging skin and age spots, thus slowing down the ageing process
Has soothing and moisturizing properties that promote healthy and glowing skin
Improves skin elasticity due to its copper and vitamin C content
Rose Petals
Contains natural oils that help retain moisture in skin
Keeps skin feeling smooth, soft and glowing
Has anti-bacterial properties that fight acne breakouts
Very effective in soothing sensitive skin
Licorice Root Extract
Ayurvedic medicine suitable for all skin types

Has antioxidant, anti- inflammatory and antimicrobial properties

Helps in the fading of hyper-pigmentation and sun damage for all skin tones in a safe and natural manner

Makes skin brighter, hydrated and clear
Turmeric Root Extract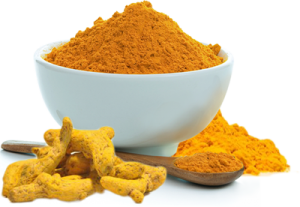 Herbal remedy with anti-inflammatory and therapeutic properties
Helps reduce signs of ageing, exfoliate dead skin, clear the skin and ease eczema

Antiseptic and antibacterial properties fight pimples and breakouts to provide a youthful glow to skin

Helps to clear acne scars and inflammation
Yoghurt Powder
Contains lactic acid that dissolves dead skin cells

Provides gentle exfoliation to create a natural glow and prevent breakouts

Diminishes appearance of lines and wrinkles

Helps rejuvenate and soften skin after excessive sun exposure
Note:
Use within 6 months of date of handcrafting.
Allow at least 2-3 weeks of use (without using too much of chemical based face product) before skin starts improving.
We do not use chemical preservatives in our skin treats.
Photo credit: Bombay Foodie