Peppermint Latte Lip Butter
Rs.

500
Rs.

500
( % Off )
Made with : USDA Certified Jojoba Oil & Peppermint Essential Oil
Ingredients : Beeswax, Shea Butter, Kokum Butter, Jojoba Oil, Sweet Almond Oil
Check availability at:
* For Indian Pincodes only
Peppermint Latte Lip Butter (Holiday Edition)

Ho Ho Ho!
The aroma is of lazy winters, hot coffee and a hint of mint.
The texture is firm, but not waxy - it melts and spreads on contact with your lips.
Our holiday edition lip butters are made with wholesome natural ingredients like shea butter, kokum butter, jojoba oil, and are loaded with nourishing USDA certified organic essential oils that leave your lips soft and hydrated.


For best results, use after a lip scrub.
We do not use chemical preservatives in our lip butters.
We do not use petrolatum or petroleum jelly in our lip butters. Here's why!
Shelf life:
3 months from date of handcrafting
Reviewed by:
"Keeps lips hydrated for a long time."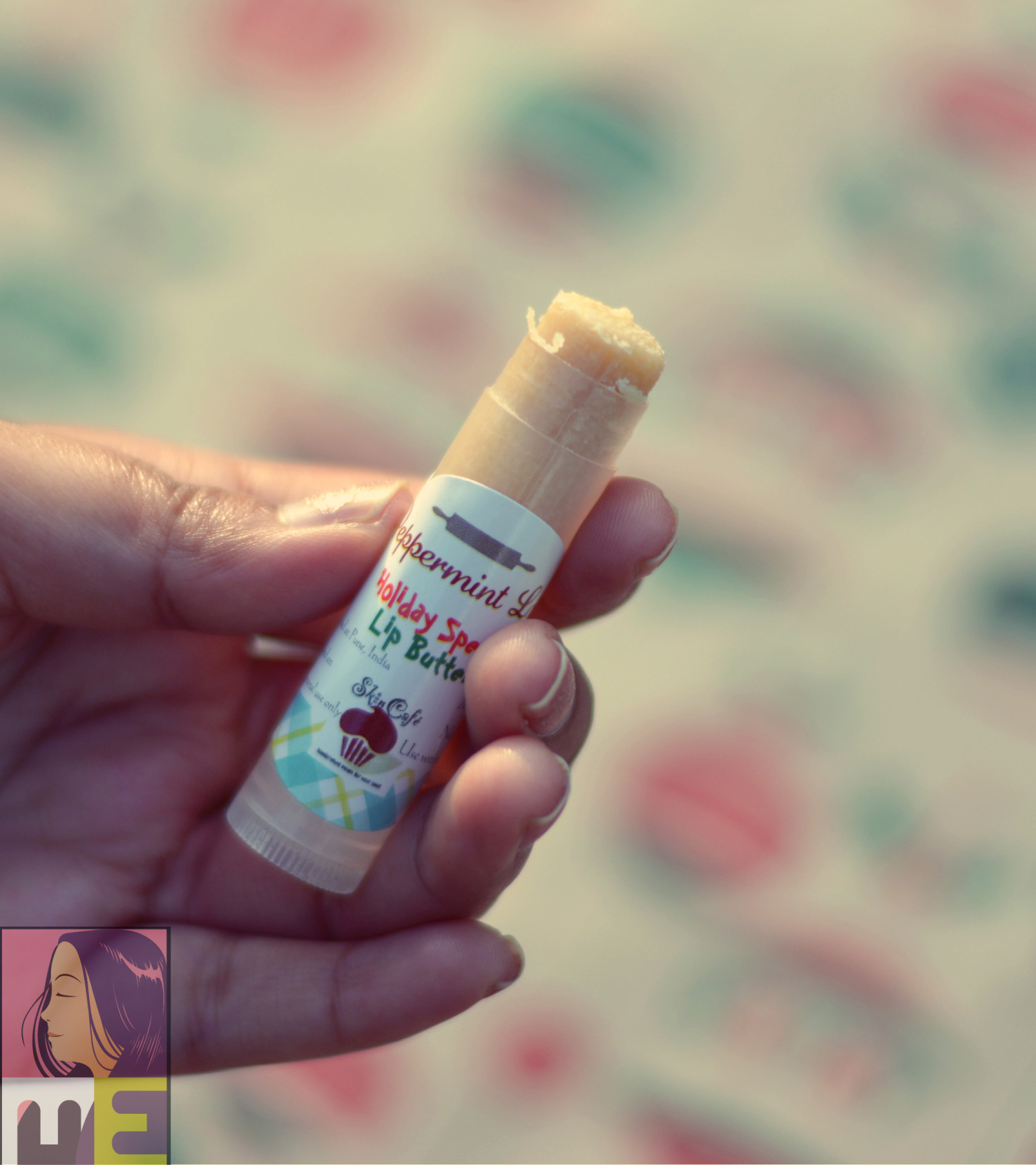 Ingredients:
Cera Alba (Beeswax), Butyrospermum Parkii (Shea) Fruit Butter, Garcinia Indica Seed (Kokum) Butter, Simmondsia Chinensis (Jojoba) Seed Oil*, Prunus Dulcis (Almond) Oil, Mentha Pipereta (Peppermint) Essential Oil*, Magnesium Stearate, Skin Grade Fragrances.
Beeswax
Forms a protective humectant barrier on the surface of your skin
Provides a film of protection against irritants while still allowing your skin to breathe
Acts as a skin softening agent for dry, rough lips
Has anti-bacterial and anti-inflammatory properties that help to heal allergic rashes
Shea Butter
Skin super-food that is naturally rich in vitamins A, E & F all of which protect skin cells from free radicals and environmental damage
Has healing properties as it contains fatty acids and oleic, palmitic, stearic and linolenic acids
Has antioxidant and anti-inflammatory properties
Deeply moisturizing and good for minor cuts and sunburn
Kokum Butter
Excellent emollient
Gets absorbed in skin very fast and is non greasy
Gentle on skin, can even be applied on raw, bleeding lips
Contains antioxidants that help in regeneration of cells and regular use helps prevent wrinkles
Jojoba Seed Oil*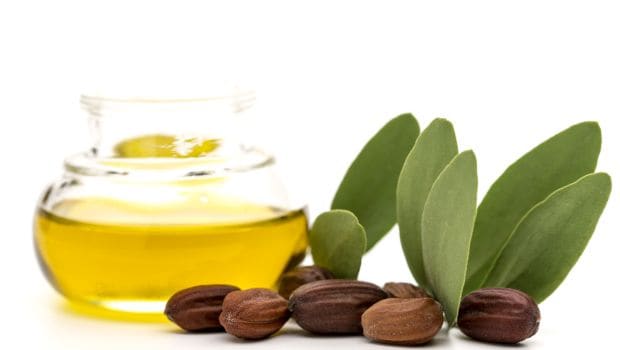 Extraction: Cold Pressed
The ONLY oil that closely resembles human sebum
Has super moisturizing and emollient properties that help with sunburnt skin

Is anti-bacterial, anti-inflammatory and non-toxic
Softens dry and irritating spots and restores your lips to a balanced condition
Sweet Almond Oil
Extraction: Cold Pressed
Rich in vitamins E, A, B1, B2 & B6
Very moisturizing and ideal for dry lips
Effectively balances moisture in sunburnt and irritated skin
Easily absorbed and does not leave your lips sticky and oily
Mentha Pipereta (Peppermint) Essential Oil*
Extraction: Steam Distillation
Rich in antioxidants and vitamins A, beta carotene, C, K & E
Aids in oil secretion in skin
Has a cooling effect on irritated or sunburnt skin
Prevents skin infections caused due to bleeding lips
* USDA Certified Organic Oil
Photo credit: www.SkinCafe.in
Go ahead, buy up the entire range - you can never have too many Lip Butters:
Spiced Pumpkin Latte Lip Butter