Cinnamon Roll Lip Scrub (Vegan)
Rs.

850
Rs.

850
( % Off )
Made with : USDA Certified Organic Cinnamon Essential Oil
Ingredients : Demerara Sugar, Grapeseed Oil, Cinnamon Essential Oil
Check availability at:
* For Indian Pincodes only
Cinnamon Roll Lip Scrub (vegan)
Spicy But So Nice-y!
The aroma reminds you of pleasant spices and leisurely afternoons.
The texture is coarse ground Demerara sugar drizzled with super light grapeseed oil and sprinkled with tingly cinnamon essential oil that has a slight plumping effect.
Our gentle-on-skin lip scrubs are made with mild natural exfoliants like organic cacao bean nibs and coffee grinds infused in hydrating butters and plant-based oils like shea butter and jojoba oil that leave your lips shockingly soft and clean.


For best results, scrub gently 2-3 times a week, wash off (preferably with warm water) and follow with a lip butter or lip tint balm.
We do not use chemical preservatives in our lip scrubs.
We do not use microbeads in our lip scrubs. Here's why!
Shelf life:
3 months from date of handcrafting
Reviewed by:
Funky Techie
"Just open the jar, and you will be mesmerized with the fragrance tickling your senses, same as that of a freshly baked cinnamon roll."

Ingredients:
Sucrose (Demerara Sugar), Vitis vinifera (Grape) Seed Oil, Cinnamomum Cassia (Cinnamon) Essential Oil*, Skin/Food Grade Fragrances
Demerara Sugar
Provides gentle abrasion to slough away dead skin cells
Melts away quickly when washed with warm water
Acts as a skin softening agent for dry, rough lips
Leaves your lips deliciously soft and glowing
Grapeseed Oil
Extraction: Cold Pressed
Works as an excellent moisturizer without clogging pores
Hastens healing of minor lip abrasions
Very light and super absorbent so you can apply lip tint immediately if you want
Has antioxidant properties and anti-ageing properties
Cinnamon Essential Oil*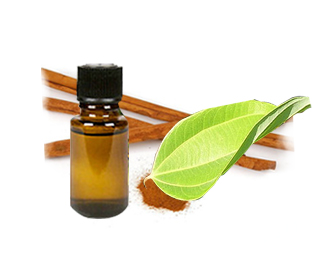 Extraction: Steam Distillation
Has anti-inflammatory and antibacterial properties
Works as an antiseptic to speed up healing of chapped lips
Boosts brain activity and helps reduce nervous tension
Has a slight tingly, plumping effect on the lips
*USDA Certified Organic Oil
Photo credit: Helen Yang
We recommend pairing this with:

Ginger Watermelon Sorbet Lip Butter