Apple Cranberry Pie Lip Tint Balm
Rs.

900
Rs.

900
( % Off )
Made with : Apple Infusion
Ingredients : Beeswax, Mango Seed Butter, Cocoa Butter, Avocado Oil
Check availability at:
* For Indian Pincodes only
Apple Cranberry Pie Lip Tint Balm
Sheer Temptation!
The aroma is reminiscent of cozy winter weekend mornings - apples with a hint of spice.
The texture is of a solid, easily spreadable balm. Mango seed butter gets absorbed quickly into your lips and what is left behind is a sheer rosy tint for the just bitten lip look.
The color is a happy red - subtle and confident - red with an attitude.
Our kind-to-skin lip tint balms are a healthier alternative to drying lipsticks and lip stains. Made with skin friendly herbs and rich plant-based oils, these leave your lips softly tinted and moisturized.


For best results, use after a lip scrub.
We do not use chemical preservatives in our lip tint balms.
We do not use petrolatum or petroleum jelly in our lip tint balms. Here's why!
Shelf life:
3 months from date of handcrafting
Reviewed by:
"I feel my lips are softer now, after using this product."

Ingredients:
Cera Alba (Beeswax), Mangifera Indica (Mango) Seed Butter, Theobroma Cacao (Cocoa) Seed Butter, Persea Gratissima (Avocado) Oil, Pyrus Malus (Apple) Infusion, Magnesium Stearate, Skin/Food Grade Fragrances & Approved Cosmetic Grade Colors
Beeswax
Forms a protective humectant barrier on the surface of your skin
Provides a film of protection against irritants while still allowing your skin to breathe
Acts as a skin softening agent for dry, rough lips
Has anti-bacterial and anti-inflammatory properties that help to heal allergic rashes
Mango Seed Butter
Rich in vitamins A, C & E, which work to combat free radicals
Protects skin from sunburn and soothes sunburnt skin
Has antioxidant, anti-inflammatory and anti-ageing properties
Absorbs easily into your lips, and is non-greasy
Cocoa Seed Butter
Source of antioxidants, which help combat free radicals and help save your lips from signs of ageing and environmental stress
High in fatty acids, and hydrates the skin deeply
Provides a barrier to protect your lips from outside pollution and harsh weather
Contains cocoa mass polyphenol (CMP), which helps ease rashes and cold sores
Avocado Oil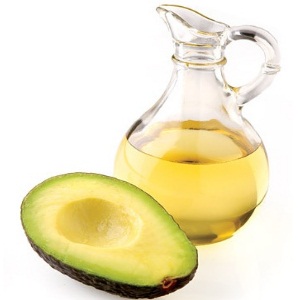 Rich in vitamins A, D & E and lecithin and potassium, all of which are good for mature or dry lips
Rich in Omega-3 fatty acid which protects skin from UV rays
Enhances skin's ability to generate collagen thus reducing fine lines and age-related wrinkles
Soothes dry and itchy lips and even helps heal chapped and bleeding lips
Apple Infusion
Source of vitamin C, that helps produce collagen that gives your lips a healthy and plump appearance
Contains copper that helps make melanin to protects skin from UV rays
Provides skin-friendly vitamin A that helps combat free radicals and smoothes out ageing skin
Improves skin health and protects against further tearing of chapped lips
Photo credit: RosieTulips
We recommend pairing this with:

Orange Crème Caramel Lip Scrub