Strawberry Shortcake Lip Tint Balm
Rs.

900
Rs.

900
( % Off )
Made with : Strawberry Infusion
Ingredients : Beeswax, Mango Seed Butter, Avocado Oil
Check availability at:
* For Indian Pincodes only
Strawberry Shortcake Lip Tint Balm
The Juiciest One!
The aroma is of comfortable strawberries of course, with a barely-there hint of vanilla.
The texture is of a soft-solid balm. Dollops of mango seed butter get absorbed super quick, leaving your lips soft and subtly tinted.
The color is a soft and subtle reddish pink - perfect for casual daywear.
Our kind-to-skin lip tint balms are a healthier alternative to drying lipsticks and lip stains. Made with skin friendly herbs and rich plant-based oils, these leave your lips softly tinted and moisturized.


For best results, use after a lip scrub.
We do not use chemical preservatives in our lip tint balms.
We do not use petrolatum or petroleum jelly in our lip tint balms. Here's why!
Shelf life:
3 months from date of handcrafting
Reviewed by:
"This balm makes my lips really hydrated. It smells exactly like strawberries!"

Ingredients:
Cera Alba (Beeswax), Mangifera Indica (Mango) Seed Butter, Persea Gratissima (Avocado) Oil, Fragaria Vesca (Strawberry) Fruit Infusion, Magnesium Stearate, Skin/Food Grade Fragrances & Approved Cosmetic Grade Colors
Beeswax
Forms a protective humectant barrier on the surface of your skin
Provides a film of protection against irritants while still allowing your skin to breathe
Acts as a skin softening agent for dry, rough lips
Has anti-bacterial and anti-inflammatory properties that help to heal allergic rashes
Mango Seed Butter
Rich in vitamins A, C & E, which work to combat free radicals
Protects skin from sunburn and soothes sunburnt skin
Has antioxidant, anti-inflammatory and anti-ageing properties
Absorbs easily into your lips, and is non-greasy
Avocado Oil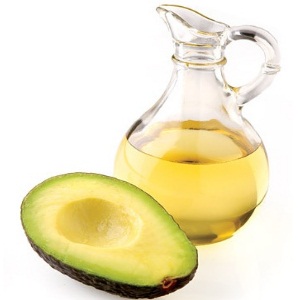 Extraction: Cold Pressed
Rich in vitamins A, D & E and lecithin and potassium, all of which are good for mature or dry lips
Rich in Omega-3 fatty acid which protects skin from UV rays
Enhances skin's ability to generate collagen thus reducing fine lines and age-related wrinkles
Soothes dry and itchy lips and even helps heal chapped and bleeding lips
Fragaria Vesca (Strawberry) Fruit Infusion
Contains alpha-hydroxy acid that helps dead skin cells and cleanses your skin in the process
Contains salicylic acid and ellagic acid, both known for reducing hyper-pigmentation and dark spots
Source of vitamin C that helps produce collagen that gives your lips a healthy and plump appearance
Has anti-oxidant properties that help protect your lips from UV rays and have an anti ageing effect
Photo credit: Lucy*Lou
We recommend pairing this with:

Cinnammon Roll Lip Scrub